WE ARE EXPERTS
AND WE ARE HERE FOR YOU
You have guaranteed access to our full-service support, 24 hours a day, 7 days a week.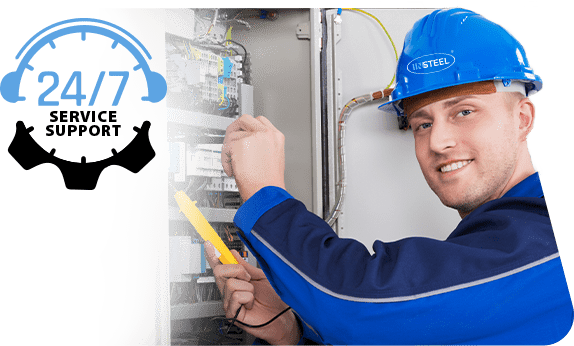 What we value the most is the satisfaction with the trouble-free use of our products. However, we are aware that ideal solutions do not exist, and that in the event of a problem we must react quickly to rectify it.
Our service team is a group of very reliable and experienced experts who can deal with any problems that may arise for you with our process lines. We meticulously diagnose all reported problems to individually select an appropriate service team for a specific event. Our service team always consists of the best experts in the field related to the reported problem, to quickly and efficiently diagnose the nature of the problem and to efficiently rectify it, while at the same time minimising the downtime.
We provide you with a full package of warranty and post-warranty services.
If you have any questions or problems, please contact our service office.
INSTEEL Sp. z o.o.
Żwirki i Wigury 6
43-190 Mikołów
CONTACT US